little bits of art making
a creative rut can feel like a giant mound of dirt on your back. you want it off, you aren't sure how to get it off and you're a little scared of what life might look like if it wasn't on your back (meaning your scared of what you may or may not create).
this analogy could also apply if you are someone who rarely embarks on a hand crafted adventure or feels intimidated by creating a visual picture. i imagine it feels the same way plus a large boulder on a giant mound of dirt.
so whether your someone who is crafty or someone who hasn't made anything visual in a while here is a round up of some art projects to get you comfortable with your new found self– the one without the giant weight of earth on your back.
doing a project, even a small one can sometimes feel a little intimidating because of the set up, materials gathering and clean up. so instead break the process down to two steps. designate time for set up the night before you want to do your project. gather your materials and ready a small work station. so when you are ready to work you can just get started!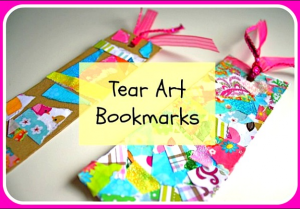 make this project with recycled items you have at home.
– skip the modge podge and just use elmers glue with a few drops of water added to it
– use magazines or inspirational images & quotes
– find ribbon from old gift bags or cut thin strips of fabric from an old scrap or favorite item that ripped.
– use an old shoe box or piece of cardboard from anything else you have laying around for the base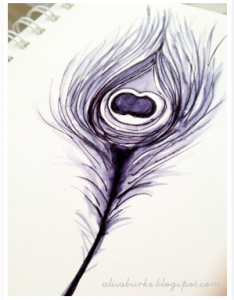 all you need for this project is a felt tip pen or marker (not water proof), a brush, paper and a cup of water. even an old makeup brush or Q-tip would work great if you don't have a brush readily available. doodle your everyday doodle and watch it jump off the paper! i love how the author writes about how she loves how creative you can get without much. that is kinda what this post is about.
i linked this one to my pintrest page. i am always seeing beautifully illustrated quotes. why not make your own? these images are somewhat extravagant ideas versions but you can get the idea.
write an inspirational quote on a piece of paper or your journal and decorate around it.
some ways to decorate:
-water color splatter paint
-marker abstract shape design
– illustration of what the quote means to you
– black and white pencil/pen doodle
i hope you see some ways that you can find a project in the simplest of places. sometimes making art isn't about the a big final piece, something you have to share, a "good" or "bad" outcome. it is about taking time to be with the creative process and just making something. so make a plan to do a project you have been wanting to do or one of these little projects.