navigating bumps in the road & art opening
the weekends prove to be the hardest time for me to meditate. between loving leisure mornings in bed on the weekend, busy schedules and lack of space there have been a few days of shorter meditations. i am trying to feel proud that amidst the craziness i have been able to continue having a daily sitting practices. the days that i have been having shorter sitting practices have all been in the evening when i do my meditation before bed. once i am in bed i have been making sure i spend some time clearing my mind and practicing some meditation techniques in the quiet time before bed. i also make sure to differentiate this practice from falling sleep.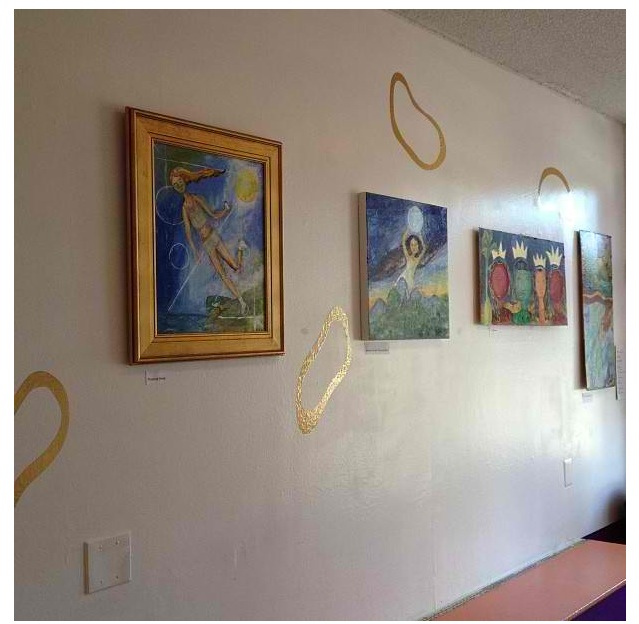 no photos or mini art pieces to accompany this post.
in other news! my opening night at tara's organic ice cream was awesome! i am so so so appreciative to all my friends and family that came out to support me! my mom even surprised me and flew in from L.A. to see it!
here is a photo tara herself took of the evening. it sure was hoppin!